I want to contribute to the global event Millions missing, first in Swedish and then in English below.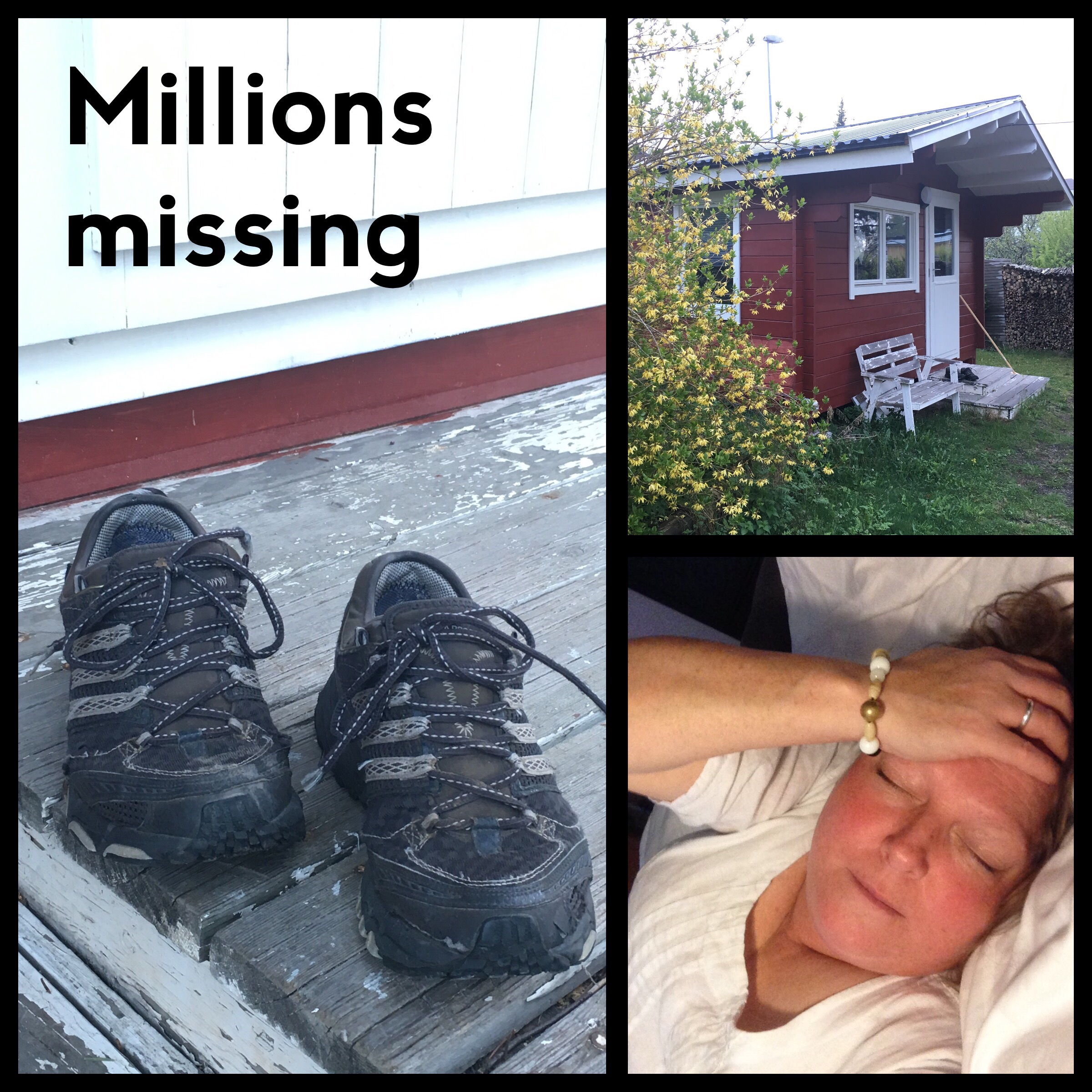 ??
Min fina skrivarstuga och gympaskorna som inte har tagit långpromenad på flera år. Numera går de högst 20-30 meter på raken eftersom jag ständigt har feber, huvudvärk och svår sjukdomskänsla. Det är sjukdomen ME/CFS som bor i min kropp.
Den 25 maj hålls ett evenemang, en protest som kallas Millions missing (det saknas miljoner). Syftet är att uppmärksamma ME/CFS och protestera mot alla brister kring denna sjukdom.
Många miljoner kronor saknas för att förskningen ska kunna nå framgångar. Miljoner människor saknas i skolor, på arbeten, fester och livet i övrigt. Miljoner läkare saknar kunskap om sjukdomen.
Du kan hjälpa till att väcka global uppmärksamhet kring effekterna av ME den 25:e genom att lägga ut en bild på ett par skor utanför huset och märka bilden med hashtag #millionsmissing och bidra gärna till forskningen just idag. Det kan du göra genom patientföreningen RME eller forskningsprojektet jag brinner för och hittills har diktat ihop 30.000 kronor till.
Bilden längst ner visar hur mycket mitt yngsta barns fötter har växt under mina år som sjuk, och bilden nedan berättar hur kroppen reagerar vid avsteg från vilan. Mer feber och värk.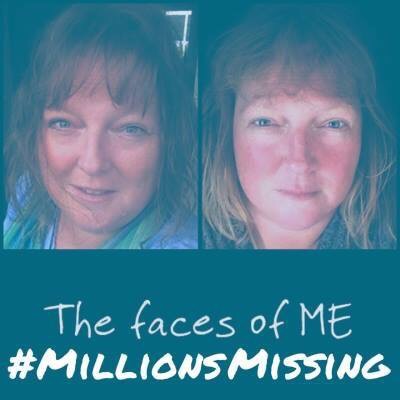 ??
These are the faces of ME, and shows how the body reacts when I leave the house for a short while. Or just welcome someone for a short visit. More fever, pain and other symptoms.
In one picture you can see my beloved writing cottage just outside the house, and the shoes that used to join me for long walks some years ago. Nowadays I cannot walk them more than 20-30 metres, due to my fever, headaches and fatigue.
Today, on the 25th of May, there is a global protest for ME/CFS. There is much to protest about. The lack of official research money, the lack of knowledge, the lack of doctors who recognize and understand ME/CFS, the lack of support to those who are more ill than me and never ever leave their beds.
Please help to draw attention to the effects of ME on the 25th by putting a pair of shoes outside your house and add a photo of it on social media with hashtag #millionsmissing
The photo below shows how my youngest childs feet have grown during my years of illness.